Wireless charger
+ External Battery
Concepts
Product design
Engineering
Simple solution for wired and wireless charging combinations.
Rforce is a handheld device that integrates wireless charging and a secondary battery. Keeping simplicity, combining these two elements was a key point, and each feature had to be seen as a separate product when it worked.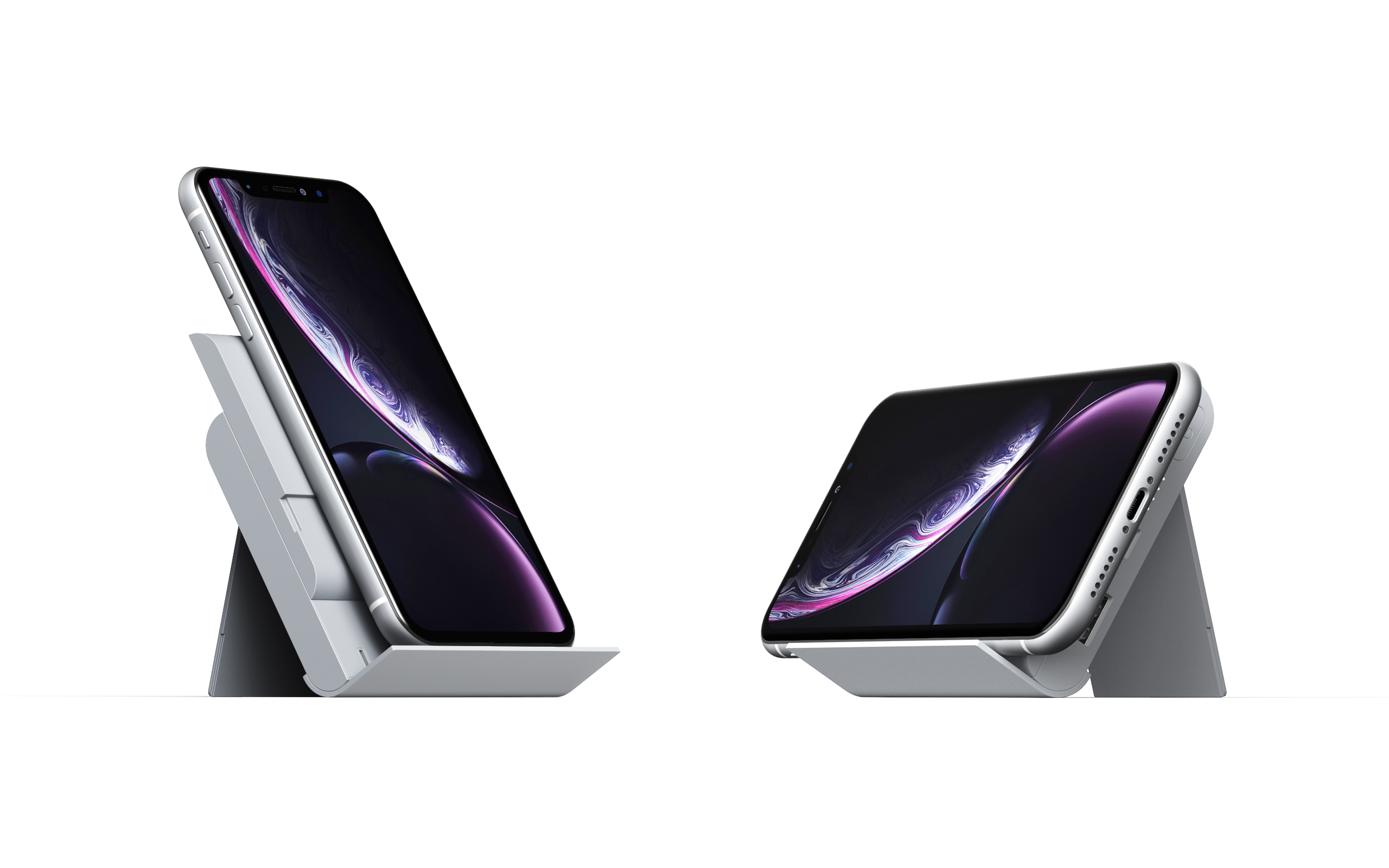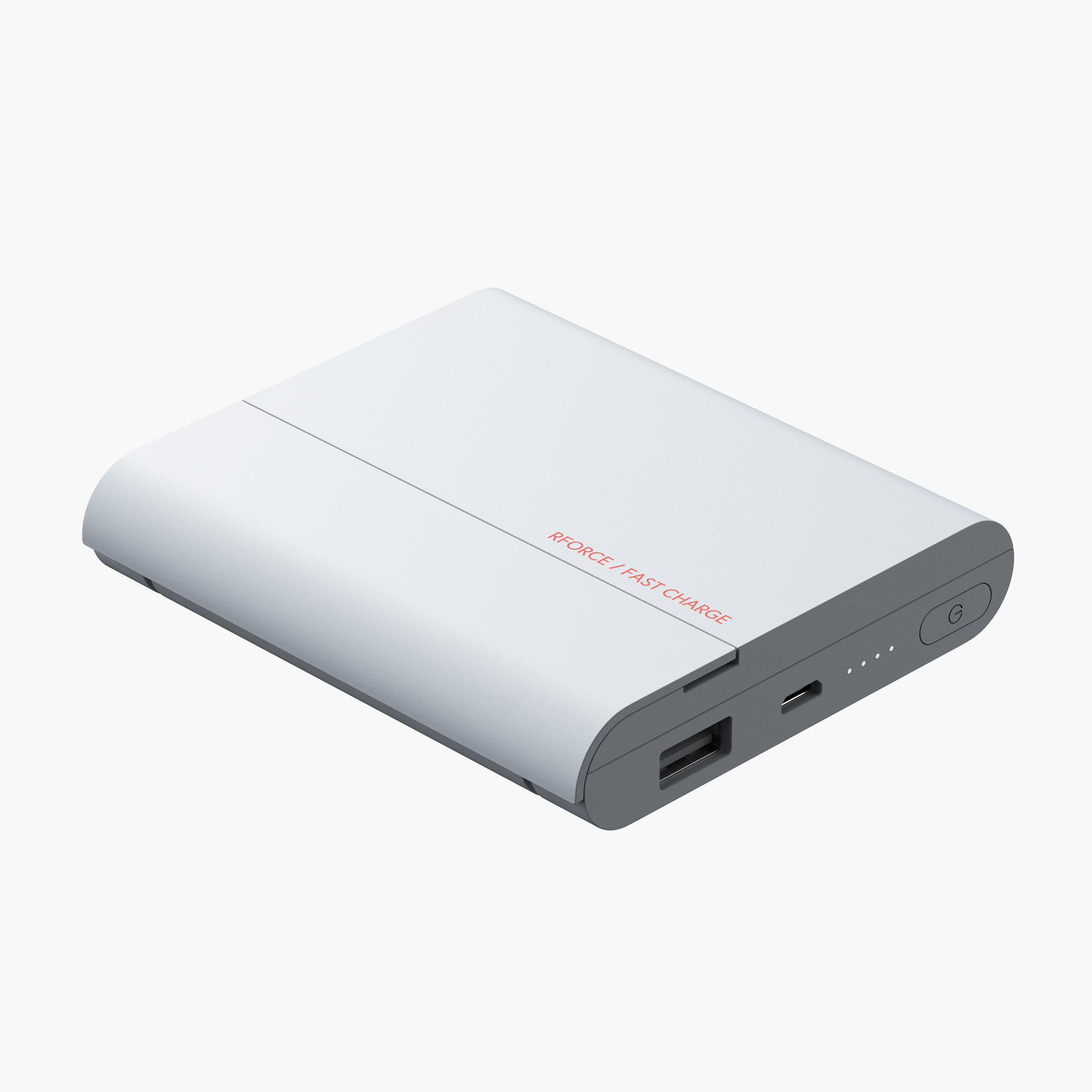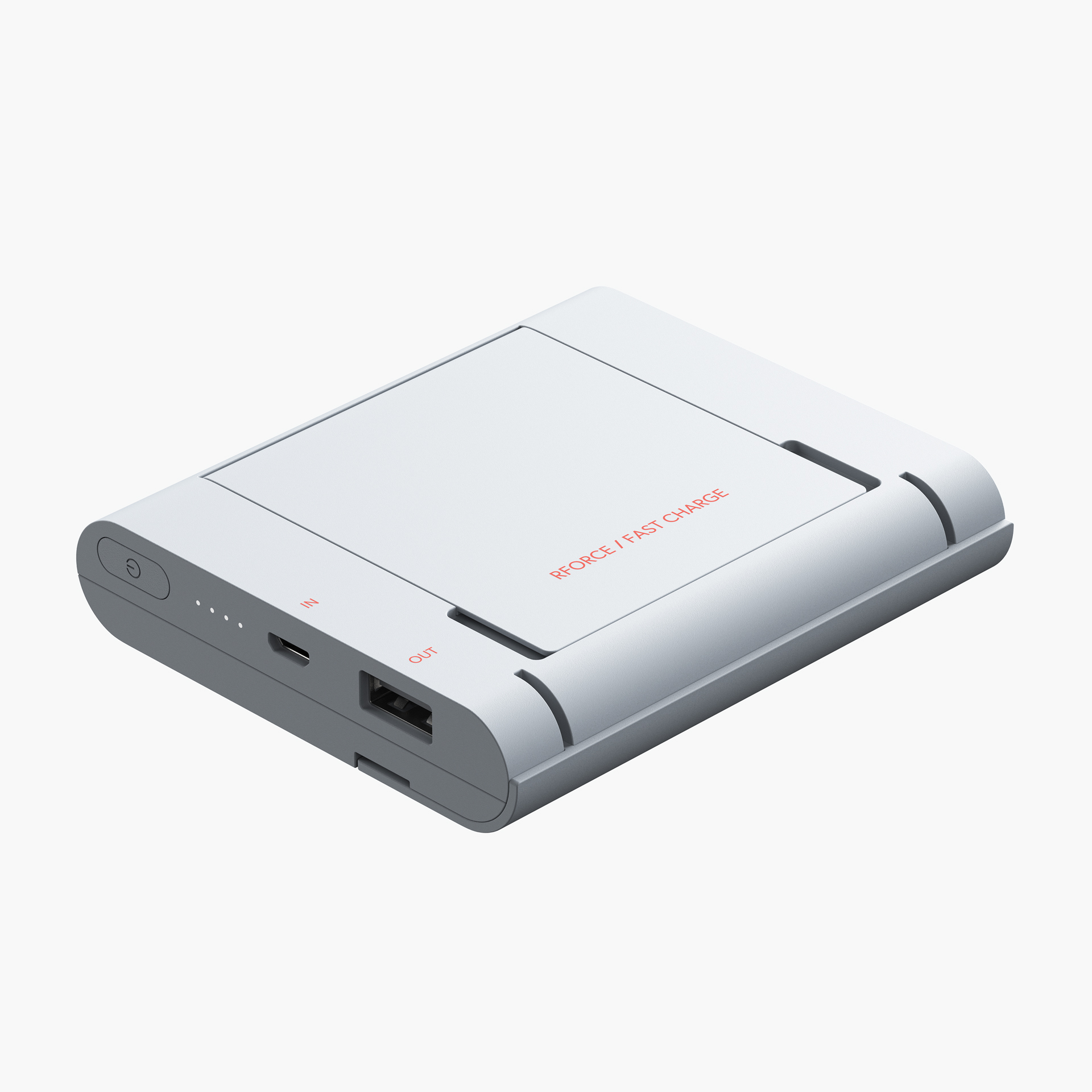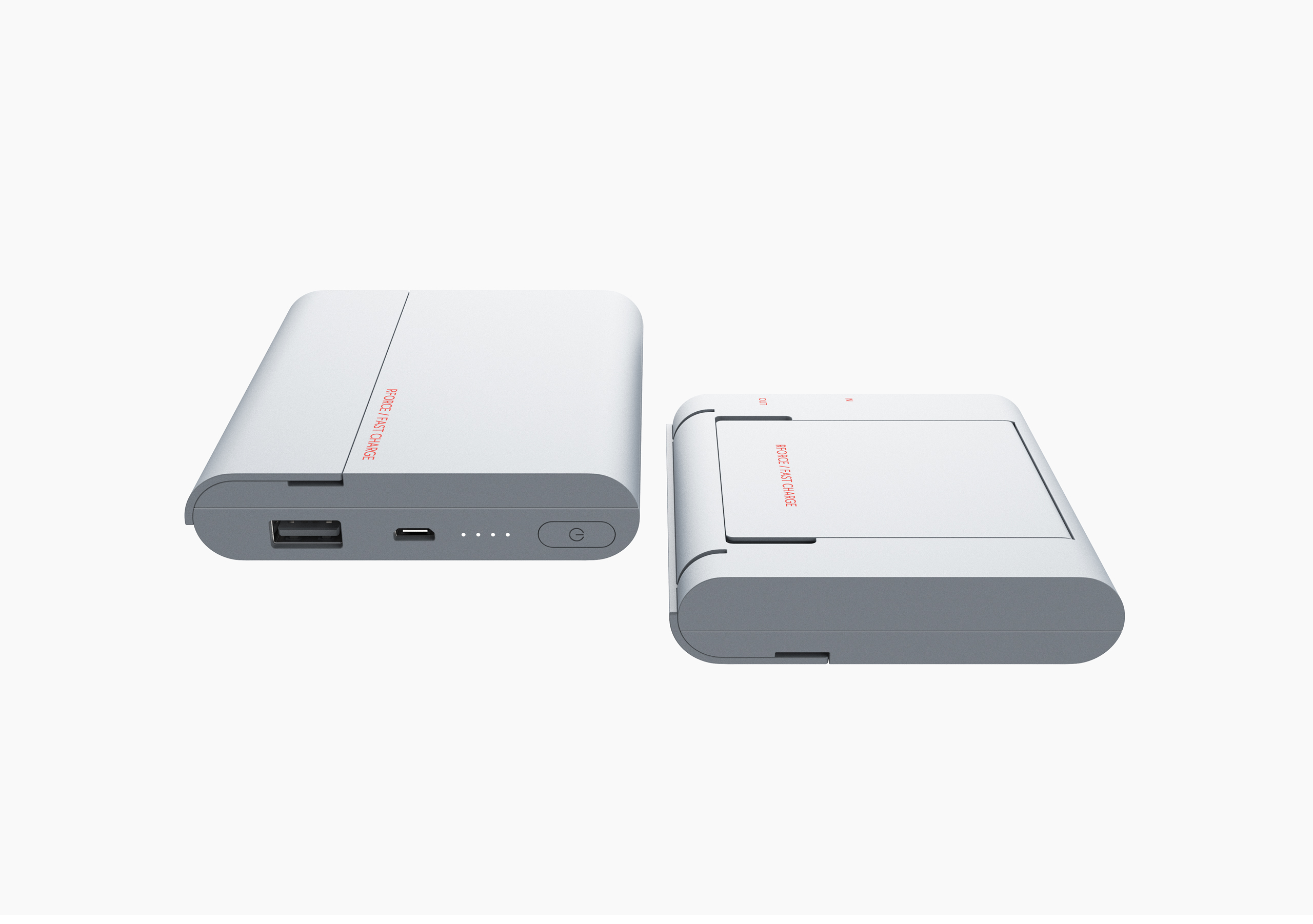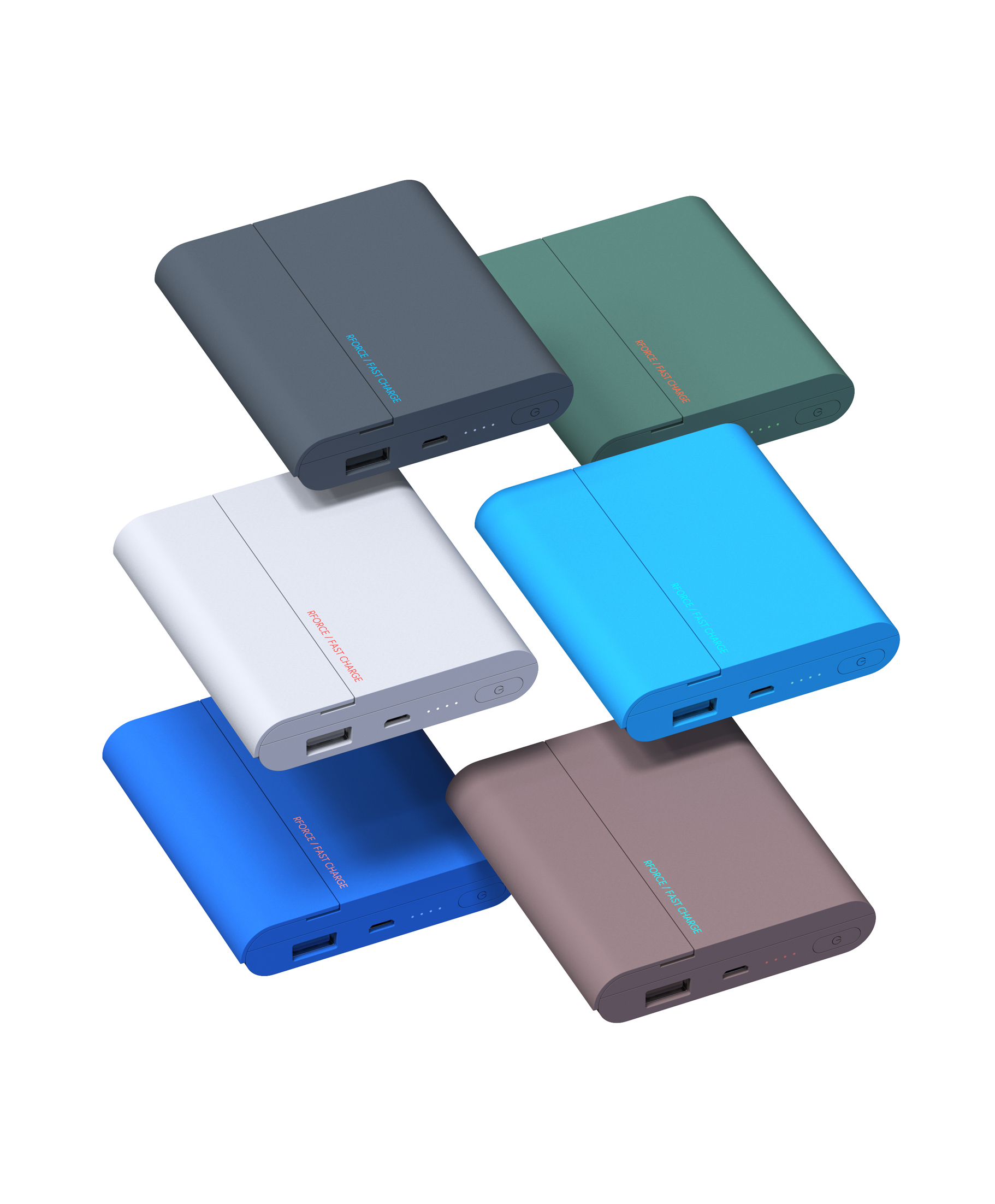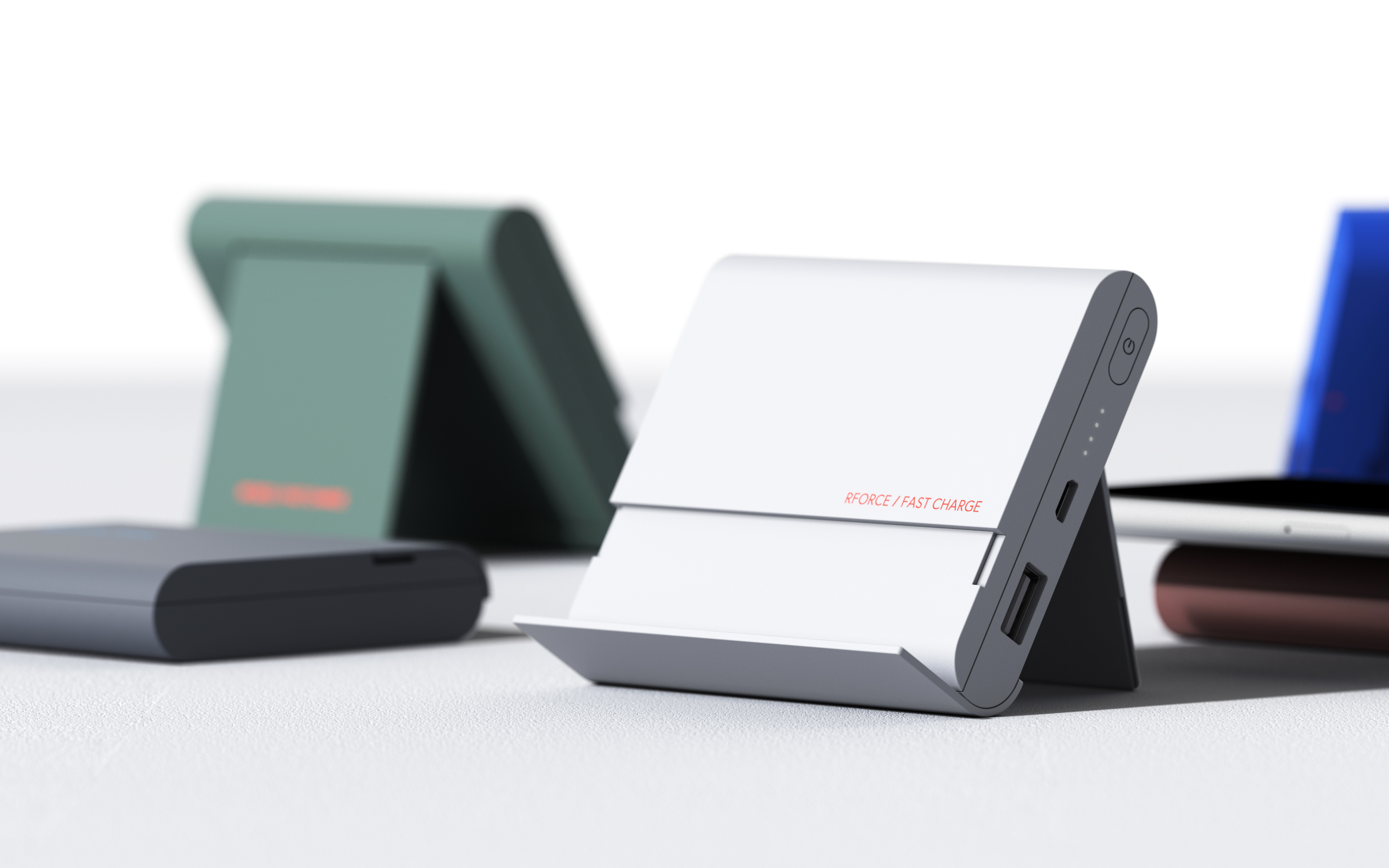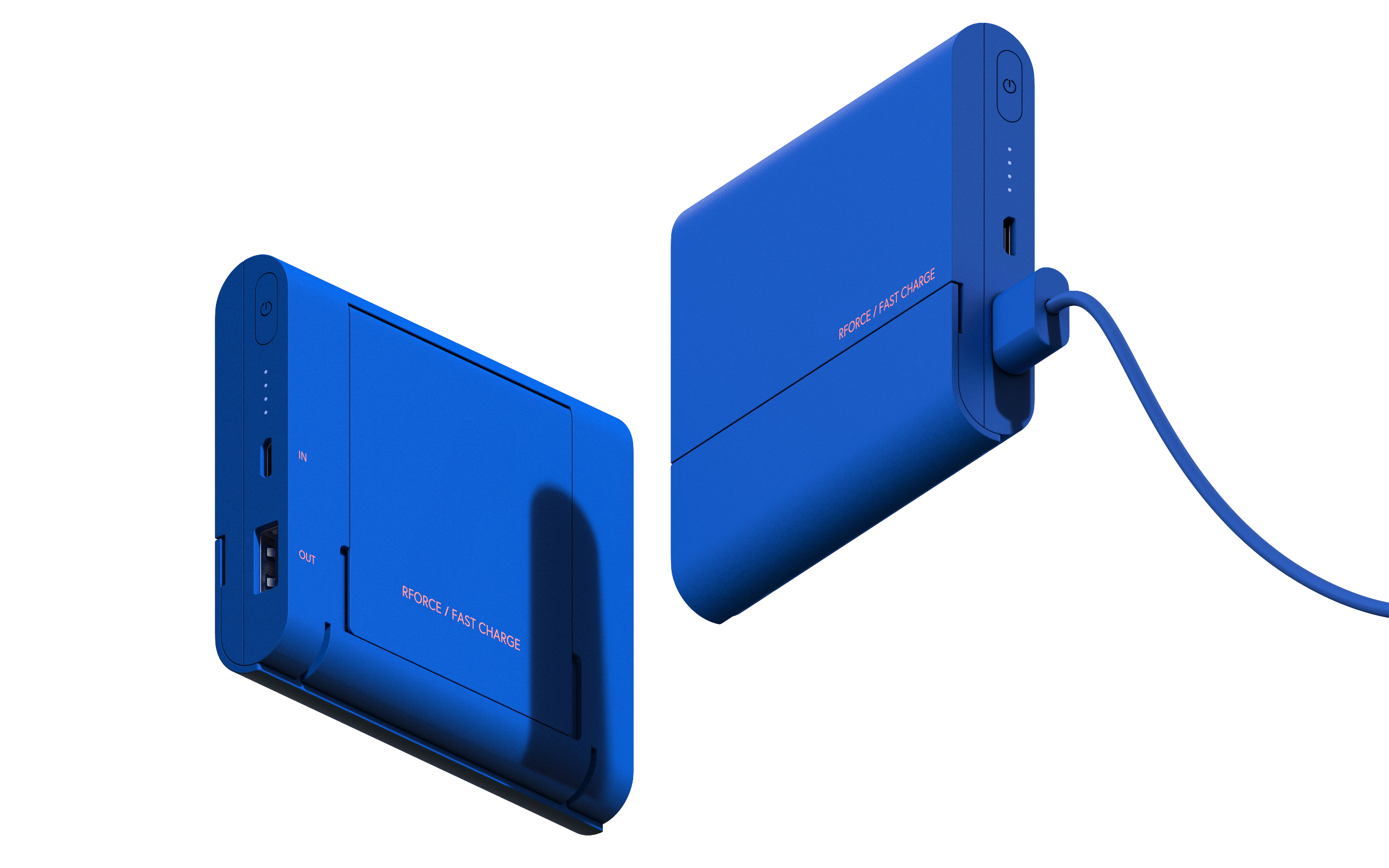 The feature of this product is that it should be smoothly shaped so that it can fit easily into the bag when used as a battery and that some parts must be moved during wireless charging to safely support the smartphone at an appropriate angle.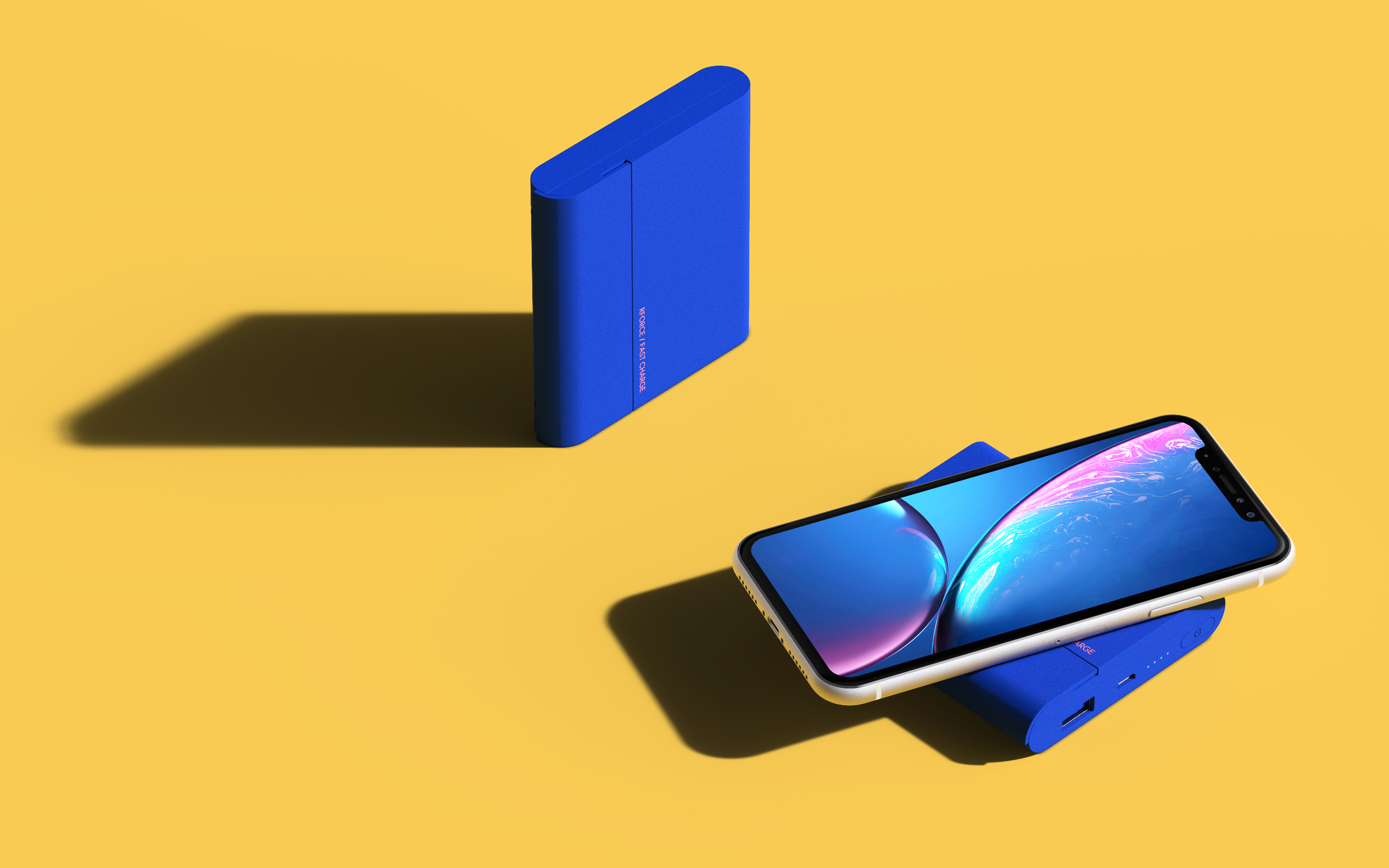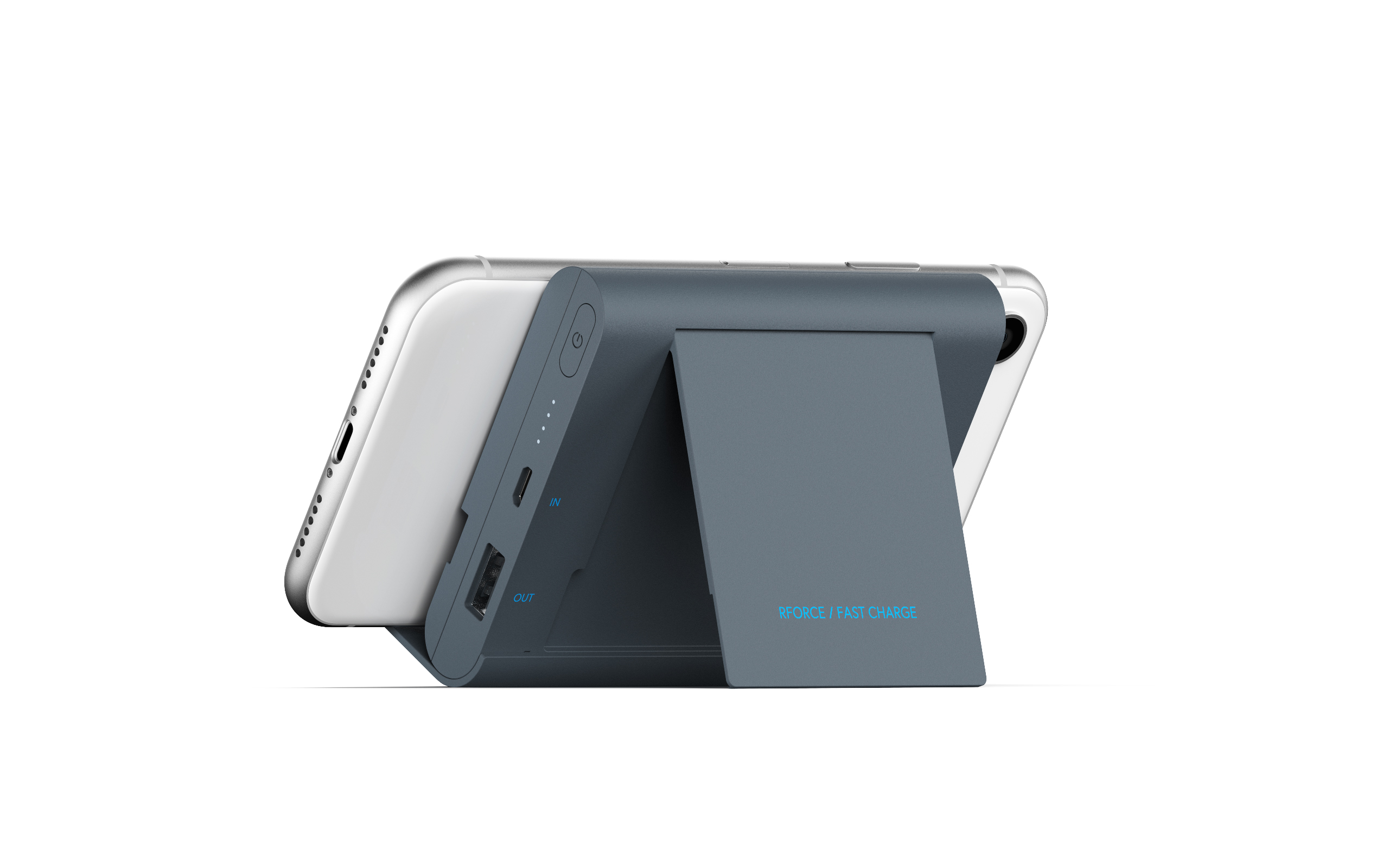 We had to study the shape to fit the smartphone in three situations when laying flat on the floor, horizontally and vertically at 45 degrees.
The exterior is a universal corner round battery shape, but it will add value to the product. Because the core function of this product is "wireless charging". We believed that the general shape of the battery would come to people more comfortably when carrying it while satisfying charging function.